This page includes a list of the main podcasts that enlighten my day. Some require you to focus due to technical terms, some others are very easy to listen and are great to be used as background.
The following sections also includes an RSS feed with the latest article to easily jump over and listen to them.
Bookmark this page, and make sure to provide feedback and review to this great hosts.
SyntaxFM is a great Frontend aimed Podcast aimed at both New and Experienced developers. The podcast is hosted by Web Bos (@wesbos) and Scott Tolinski (@stolinski).
This is a must follow, to keep yourself updates on latest technology and keep yourself up to speed with the industry.
by Wes Bos & Scott Tolinski – Full Stack JavaScript Web Developers

In this episode of Syntax, Scott and Wes talk about all the new stuff in ES2022 — what it is, why you might need it, and how to use it. Sanity – Sponsor Sanity.io is a real-time headless CMS with a fully customizable Content Studio built in React. Get a Sanity powered site up and running […]

by Wes Bos & Scott Tolinski – Full Stack JavaScript Web Developers

In this Hasty Treat, Scott and Wes talk about Wes' new satellite internet setup — best use-cases and how to set it up. Sentry – Sponsor If you want to know what's happening with your code, track errors and monitor performance with Sentry. Sentry's Application Monitoring platform helps developers see performance issues, fix errors faster, […]

by Wes Bos & Scott Tolinski – Full Stack JavaScript Web Developers

It's another Potluck! In this episode, Scott and Wes answer your questions about Sass, Houdini, JS requirements, tips for your first dev job, dev laptops, databases, Frontity, and more! Linode – Sponsor Whether you're working on a personal project or managing enterprise infrastructure, you deserve simple, affordable, and accessible cloud computing solutions that allow you […]
Javascript Jabber – js-jabber
Great podcast aimed at Frontend technologies and methodology. This is part of the devchat.tv group and it is a very easy to listen podcast due to its Panel/Guest based approach.

The RSS feed is not currently working, but the latest podcast can be found on the linked website (next to the title)
This podcast is not related to tech specifically, but most of the hosts are usually part of creating indistry, and I always find myself learn something new. It could be about organizing myself, trusting in myself, or just enjoy learning other people success.
Very simple to listen podcast, great to listen during walk or when you want to relax.
by

Tom began freelancing right out of university after realising that the suit-and-tie life wasn't for him. 12 years on, he's built a strong and successful web development business and he's now ready to branch out and try his hand at other things.When one of his tweets blew up and gained 2.5 million impressions, Tom seized […]

by

Erica was born in Korea, where she studied and worked before moving to London in 2010 to complete a masters degree. After that, Erica stayed in the UK and built a career as a designer.Ready for a new creative challenge after 7 years in a full-time job, Erica began freelancing. Her first project helped her […]

by

Kat freelanced on the side of her design jobs for years, with work coming in via word of mouth referrals from her large, local community. After designing day and night for years, Kat eventually pulled back on freelancing so that she could spend her free time exploring other creative pursuits.Later, Kat spent several years writing […]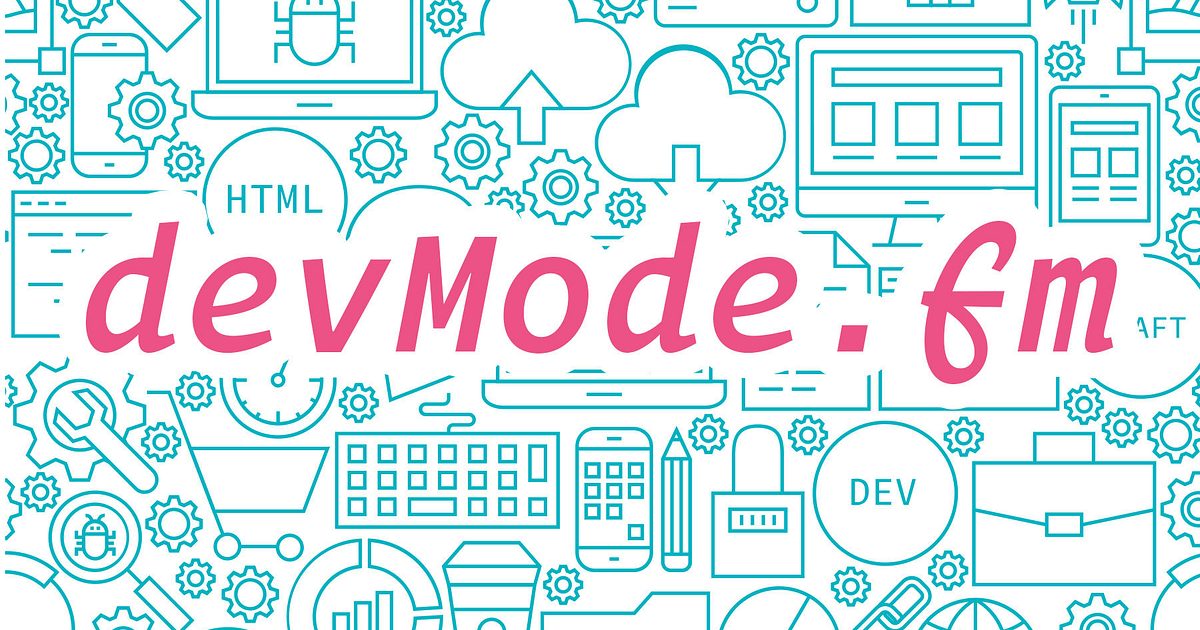 devMode.fm is a bi-weekly podcast dedicated to the tools, techniques, and technologies used in modern web development. Each episode, we have a cadre of hosts discussing the latest hotness, pet peeves, and technologies we use every day. We all come from a Craft CMS background, but we'll be focusing on other cool frontend development technologies as well.
by Andrew Welch, Ryan Irelan

Ryan Irelan & Andrew record another devMode standup streamed live on YouTube; we launch into a philosophical "What if?" scenario where PHP is the language that runs in the browser as well as the server.

by Andrew Welch, Ryan Irelan

Ryan Irelan & Andrew record another devMode standup streamed live on YouTube; we talk about the Olympics, and how they are inspirational as well as providing allegories for development and your career.

by Andrew Welch, Ryan Irelan

Ryan Irelan & Andrew record another devMode standup streamed live on YouTube; we have a long chat about working for yourself vs. working at a corporate job and transitioning between the two.
Indie Hackers – https://www.indiehackers.com/podcast
This podcast will connect with developers who are sharing the strategies and revenue numbers behind their companies and side projects. Great to listen to gain knowledge of Successful stories, and help you plan your career.
by Indie Hackers

Looking for some good books to up your game? I did some digging to find out what indie hackers and other founders are reading. Lots of books were mentio…

by Indie Hackers

Can you "fake it 'till you make it" in software? It turns out, yes. "Fake it till you make it" in SaaS/apps comes in a form called "fake it till you bui…

by Indie Hackers

A lot has been said about overnight successes, thousand of dollars in MRR, and millions of dollars in acquisition. But if you are looking to quit your d…