This page includes a list of the main podcasts that enlighten my day. Some require you to focus due to technical terms, some others are very easy to listen and are great to be used as background.
The following sections also includes an RSS feed with the latest article to easily jump over and listen to them.
Bookmark this page, and make sure to provide feedback and review to this great hosts.
SyntaxFM is a great Frontend aimed Podcast aimed at both New and Experienced developers. The podcast is hosted by Web Bos (@wesbos) and Scott Tolinski (@stolinski).
This is a must follow, to keep yourself updates on latest technology and keep yourself up to speed with the industry.
by Wes Bos & Scott Tolinski – Full Stack JavaScript Web Developers

In this episode of Syntax, Scott and Wes talk about selling and shipping t-shirts, and how to do it all in TypeScript! Prismic – Sponsor Prismic is a Headless CMS that makes it easy to build website pages as a set of components. Break pages into sections of components using React, Vue, or whatever you […]

by Wes Bos & Scott Tolinski – Full Stack JavaScript Web Developers

In this Hasty Treat, Scott and Wes talk about CSS container queries, what they are and how to use them. Sanity – Sponsor Sanity.io is a real-time headless CMS with a fully customizable Content Studio built in React. Get a Sanity powered site up and running in minutes at sanity.io/create. Get an awesome supercharged free developer plan […]

by Wes Bos & Scott Tolinski – Full Stack JavaScript Web Developers

In this episode of Syntax, Scott and Wes talk about dev tools tabs, what each tab does and how you can use them. Vonage – Sponsor Vonage is a Cloud Communications platform that allows developers to integrate voice, video and messaging into their applications using their communication APIs. Whether you're wanting to build video calls […]
Javascript Jabber – js-jabber
Great podcast aimed at Frontend technologies and methodology. This is part of the devchat.tv group and it is a very easy to listen podcast due to its Panel/Guest based approach.

The RSS feed is not currently working, but the latest podcast can be found on the linked website (next to the title)
This podcast is not related to tech specifically, but most of the hosts are usually part of creating indistry, and I always find myself learn something new. It could be about organizing myself, trusting in myself, or just enjoy learning other people success.
Very simple to listen podcast, great to listen during walk or when you want to relax.
by

From designing for his buddies to speaking at events all over the world, Aaron's been riding the freelance wave for more than two decades now, and it's going well.With speaking gigs, his 'Big Three' retainers, a stream of other freelance work, his own merch shop and the thriving product business he co-founded, Aaron's got a […]

by

Salma made her first $3 online by selling a digital planner on Etsy. As she worked to grow that product-based business, Salma fell in love with design and began developing her skills. In time, she built a portfolio and a second, service-based business.Salma chats to Steve about setting up processes, staying organised and using content […]

by

When his wife became ill and his employer wouldn't offer paid leave, Adrian gave up his job to care for her and their two young sons. And that's where his freelance journey began.Now with more than a decade of experience behind him, Adrian knows that there will always be challenges ahead. But with passion, joy […]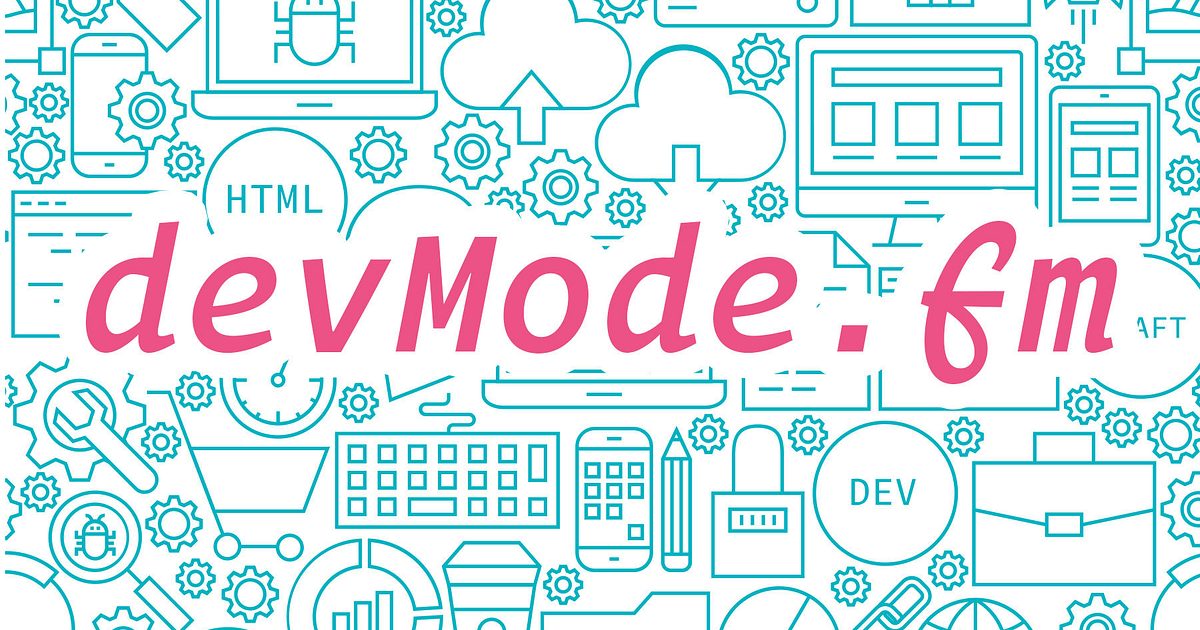 devMode.fm is a bi-weekly podcast dedicated to the tools, techniques, and technologies used in modern web development. Each episode, we have a cadre of hosts discussing the latest hotness, pet peeves, and technologies we use every day. We all come from a Craft CMS background, but we'll be focusing on other cool frontend development technologies as well.
by Andrew Welch, Patrick Harrington

Patrick "Honeydew" Harrington & Andrew record another devMode standup streamed live on YouTube, where we talk about a website that Andrew's brought back from the dead as a favor to a friend that's a favor to a friend.

by Andrew Welch, Patrick Harrington

We talk with Dr. Thomas Anthony from Distilled / SearchPilot about how a scientific approach to SEO A/B testing gives you results, not incense and tarot cards.

by Patrick Harrington, Andrew Welch

Patrick & Andrew record another devMode standup streamed live on YouTube, focusing the conversation around the idea of using your skills and interests to make your own product.
Indie Hackers – https://www.indiehackers.com/podcast
This podcast will connect with developers who are sharing the strategies and revenue numbers behind their companies and side projects. Great to listen to gain knowledge of Successful stories, and help you plan your career.
by Indie Hackers

Airtable's incoming webhooks are great. For developers and low-code aficionados alike, this feature makes Airtable more programable and helpful. We want…

by rss.app

Here is the list of all the services I use to kickstart my products for free!

by Morning Brew

He said the company has to have a better vision for its employees