This page includes a list of the main podcasts that enlighten my day. Some require you to focus due to technical terms, some others are very easy to listen and are great to be used as background.
The following sections also includes an RSS feed with the latest article to easily jump over and listen to them.
Bookmark this page, and make sure to provide feedback and review to this great hosts.
SyntaxFM is a great Frontend aimed Podcast aimed at both New and Experienced developers. The podcast is hosted by Web Bos (@wesbos) and Scott Tolinski (@stolinski).
This is a must follow, to keep yourself updates on latest technology and keep yourself up to speed with the industry.
by Wes Bos & Scott Tolinski – Full Stack JavaScript Web Developers

It's another potluck! In this episode, Scott and Wes answer your questions about VS Code, JavaScript, $100k-per-year dev jobs, sponsored blog posts, how to use dev tools, how to keep your skills up to date, and more! Prismic – Sponsor Prismic is a Headless CMS that makes it easy to build website pages as a […]

by Wes Bos & Scott Tolinski – Full Stack JavaScript Web Developers

In this Hasty Treat, Scott and Wes talk about CSS typography, and how to quickly get up and running with type systems. Sanity – Sponsor Sanity.io is a real-time headless CMS with a fully customizable Content Studio built in React. Get a Sanity powered site up and running in minutes at sanity.io/create. Get an awesome supercharged free […]

by Wes Bos & Scott Tolinski – Full Stack JavaScript Web Developers

In this episode of Syntax, Scott and Wes are coming at you live from Reactathon with audience-favorite segments including All I Want for Christmas in React, JS or Nay-s (or Both), Overrated / Underrated, Hot Take Tweets, Listener Questions, and more! Freshbooks – Sponsor Get a 30 day free trial of Freshbooks at freshbooks.com/syntax and put SYNTAX in […]
Javascript Jabber – js-jabber
Great podcast aimed at Frontend technologies and methodology. This is part of the devchat.tv group and it is a very easy to listen podcast due to its Panel/Guest based approach.

The RSS feed is not currently working, but the latest podcast can be found on the linked website (next to the title)
This podcast is not related to tech specifically, but most of the hosts are usually part of creating indistry, and I always find myself learn something new. It could be about organizing myself, trusting in myself, or just enjoy learning other people success.
Very simple to listen podcast, great to listen during walk or when you want to relax.
by

 This episode is kindly supported by With Jack!With Jack help keep you in business by supporting you financially or legally if you have problems with a client.Get the freelance insurance you deserve.Visit withjack.co.uk and be a confident freelancer.John's first client was his mum, a teacher in need of a website so she could offer one-to-one […]

by

Alex studied film at university but soon found that the immediacy of photography suited her better. She worked part-time on the side for years while building up her skills and portfolio, often shooting for free or a small amount.These days, with a strong portfolio including some famous faces, Alex says that she will still work […]

by

Chiraag got his start in TV after handing out CVs around Soho in London. He landed an entry-level job as a runner and was soon promoted to assistant editor.Chiraag moved to an advertising agency later, where he stayed for more than five years before setting up shop on his own. He planned it in advance, […]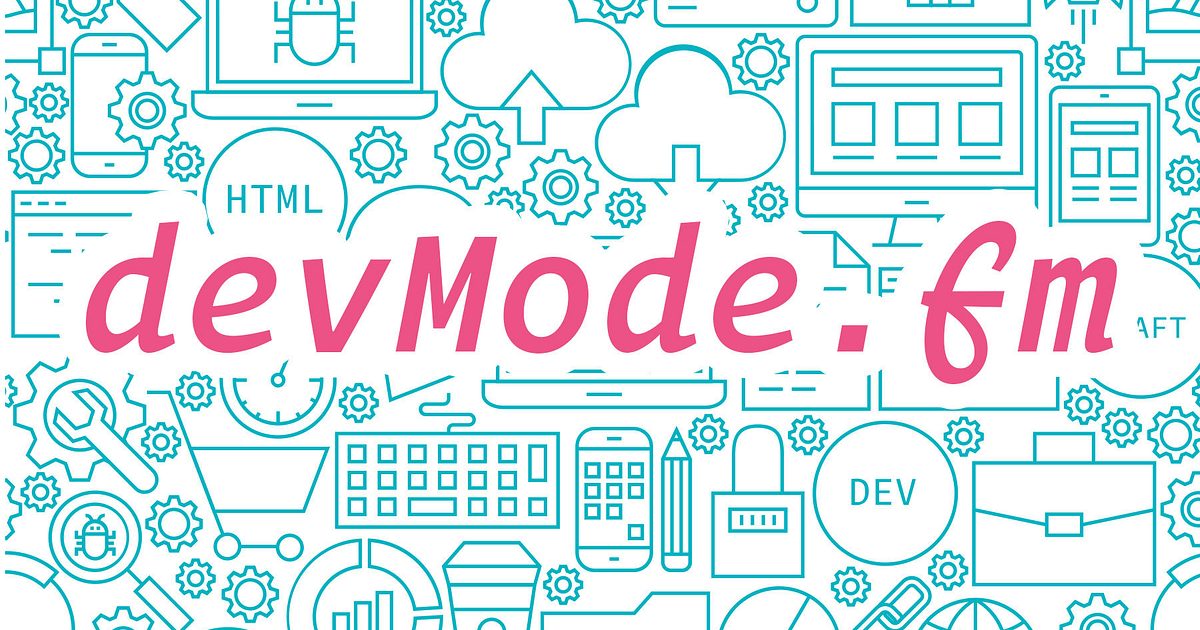 devMode.fm is a bi-weekly podcast dedicated to the tools, techniques, and technologies used in modern web development. Each episode, we have a cadre of hosts discussing the latest hotness, pet peeves, and technologies we use every day. We all come from a Craft CMS background, but we'll be focusing on other cool frontend development technologies as well.
by Andrew Welch, Patrick Harrington

We talk with Olivier Bon about what it's like being on the support front lines for Craft CMS. When you send in a support ticket, email, tweet, etc., chances are Oli is on the other end.

by Andrew Welch, Patrick Harrington, Earl Johnston, Jennifer Blumberg, Jonathan Melville, Marion Newlevant

In this roundtable discussion, the devMode hosts and regulars talk about what it was like in 2020 living and working through the global pandemic.

by Andrew Welch, Patrick Harrington, Michael Rog

On this episode, we chat with Drew Powers from skypack.dev about Snowpack, a modern frontend build tool that's blazingly fast, and zero config to get up and running.
Indie Hackers – https://www.indiehackers.com/podcast
This podcast will connect with developers who are sharing the strategies and revenue numbers behind their companies and side projects. Great to listen to gain knowledge of Successful stories, and help you plan your career.
by Indie Hackers

**Background:** On January 14, 2021, The Information announced news no one expected. Sequoia Capital, the famed venture capital firm that has backed com…

by Indie Hackers

What was it and did it *worth every penny*. I try to optimize my pricing point so I thought having a list of real life examples would help us all.

by Indie Hackers

I actually keep a personal database of interesting tools, SaaS, extensions and productivity tools, mostly for myself, but I also like to showcase these…