This page includes a list of the main podcasts that enlighten my day. Some require you to focus due to technical terms, some others are very easy to listen and are great to be used as background.
The following sections also includes an RSS feed with the latest article to easily jump over and listen to them.
Bookmark this page, and make sure to provide feedback and review to this great hosts.
SyntaxFM is a great Frontend aimed Podcast aimed at both New and Experienced developers. The podcast is hosted by Web Bos (@wesbos) and Scott Tolinski (@stolinski).
This is a must follow, to keep yourself updates on latest technology and keep yourself up to speed with the industry.
by Wes Bos & Scott Tolinski – Full Stack JavaScript Web Developers

In this episode of Syntax, Wes and Scott talk through new and proposed JavaScript APIs including ones related to regex, sourcemaps, structured clone, temporal, JSON modules, and more! Show Notes 00:10 Welcome 01:26 Syntax Brought to you by Sentry 02:55 RegExp Escaping Proposal tc39/proposal-regex-escaping: Proposal for investigating RegExp escaping for the ECMAScript standard 05:25 Intl.DurationFormat […]

by Wes Bos & Scott Tolinski – Full Stack JavaScript Web Developers

In this episode of Syntax, Wes and Scott explain ARIA, aria-label, Roles, and the overall importance of accessibility in your web projects. Show Notes 00:25 Welcome 01:18 Syntax Brought to you by Sentry 01:44 What is ARIA? WAI-ARIA Roles | MDN An in-depth guide to ARIA roles – The A11Y Project 02:48 What is aria-label? […]

by Wes Bos & Scott Tolinski – Full Stack JavaScript Web Developers

In this supper club episode of Syntax, Wes and Scott talk with James Mikrut about Payload, how Payload isn't just a CMS, where Payload fits in a tech stack, why they picked Drizzle for an ORM, what Payload Cloud is, and where's the Rails for JavaScript? Show Notes 00:31 Welcome 02:00 Who is James Mikrut […]
Javascript Jabber – js-jabber
Great podcast aimed at Frontend technologies and methodology. This is part of the devchat.tv group and it is a very easy to listen podcast due to its Panel/Guest based approach.

The RSS feed is not currently working, but the latest podcast can be found on the linked website (next to the title)
This podcast is not related to tech specifically, but most of the hosts are usually part of creating indistry, and I always find myself learn something new. It could be about organizing myself, trusting in myself, or just enjoy learning other people success.
Very simple to listen podcast, great to listen during walk or when you want to relax.
by

From starting as a PR freelancer to accidentally heading a small agency, working with her husband and then transitioning back into solo freelancing, Lucy shares the challenges she's faced along the way – both professional and personal.As the creator of 'Hype Yourself', we hear how showing up daily even in her darkest days has built […]

by

Study, determination, and a knack for design were going to take Robert out of his poor upbringing in South Africa. But the death of his brother, drew him back again. To help young people see a brighter future for themselves, he needed time. To have time, he needed to go freelance.Faced with the daunting reality […]

by

Hannah wondered how the people she met whilst travelling could afford to travel non-stop. It turned out, they were freelancers.And so began a journey into figuring out how she could make that happen, whether she'd like it when she did – and finding her niche along the way. Now back in the UK, she is […]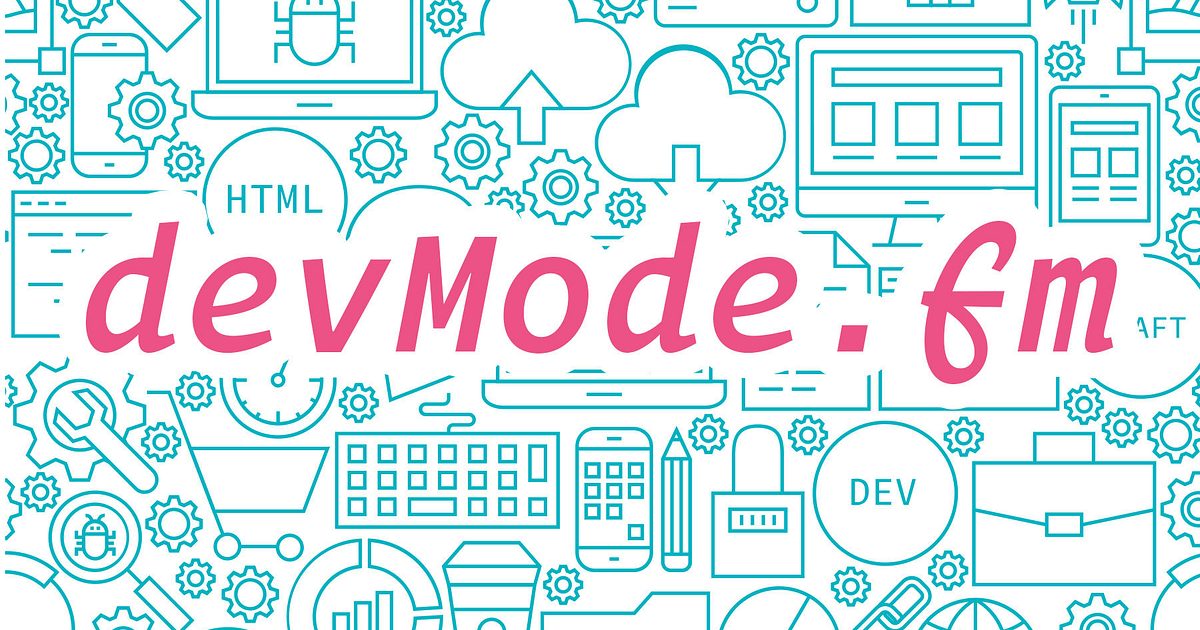 devMode.fm is a bi-weekly podcast dedicated to the tools, techniques, and technologies used in modern web development. Each episode, we have a cadre of hosts discussing the latest hotness, pet peeves, and technologies we use every day. We all come from a Craft CMS background, but we'll be focusing on other cool frontend development technologies as well.
by Andrew Welch, Ryan Irelan

On this standup, Ryan & I discussed options for the new version of the nystudio107.com website: Nuxt, Next, Astro, Svelte, or Remix, and the pros and cons of these various options.

by Andrew Welch, Ryan Irelan, Ben Croker, Matt Stein

On this episode, we have Randy Fay, the maintainer and benevolent dictator of the DDEV project, which aims to make local development for PHP-based projects a breeze for individuals and teams.

by Andrew Welch, Ryan Irelan

On this episode, we talk with Shawn "swyx" Wang all about developer relations aka devrels, and what their critical role at a tech-based company entails.
Indie Hackers – https://www.indiehackers.com/podcast
This podcast will connect with developers who are sharing the strategies and revenue numbers behind their companies and side projects. Great to listen to gain knowledge of Successful stories, and help you plan your career.
by Indie Hackers

Hey community, I am looking for feedback for a small side project I am building called Echo – www.echonow.co Echo allows you to effortlessly leave voice…

by Indie Hackers

Hey Indie Hackers, 👋 I read a post a couple of days ago, that an Indie Hacker got 100k+ views on Reddit after writing in multiple subreddits. I'm new t…

by Indie Hackers

After interviewing 100s of founders on the B2B SaaS Podcast, here's a generic approach I believe founders can use to build audience. From my conversatio…