This page includes a list of the main podcasts that enlighten my day. Some require you to focus due to technical terms, some others are very easy to listen and are great to be used as background.
The following sections also includes an RSS feed with the latest article to easily jump over and listen to them.
Bookmark this page, and make sure to provide feedback and review to this great hosts.
SyntaxFM is a great Frontend aimed Podcast aimed at both New and Experienced developers. The podcast is hosted by Web Bos (@wesbos) and Scott Tolinski (@stolinski).
This is a must follow, to keep yourself updates on latest technology and keep yourself up to speed with the industry.
by Wes Bos & Scott Tolinski – Full Stack JavaScript Web Developers

It's another Potluck! In this episode, Scott and Wes answer your questions about immutability, turning off your brain, managing copy on a website, problem-solving, types vs interfaces, hooks vs components, and more! Freshbooks – Sponsor Get a 30 day free trial of Freshbooks at freshbooks.com/syntax and put SYNTAX in the "How did you hear about us?" section. […]

by Wes Bos & Scott Tolinski – Full Stack JavaScript Web Developers

In this Hasty Treat, Scott and Wes talk about Wes' experiment building a vaccine bot! Sanity – Sponsor Sanity.io is a real-time headless CMS with a fully customizable Content Studio built in React. Get a Sanity powered site up and running in minutes at sanity.io/create. Get an awesome supercharged free developer plan on sanity.io/syntax. Sentry – Sponsor If […]

by Wes Bos & Scott Tolinski – Full Stack JavaScript Web Developers

In this episode of Syntax, Scott and Wes talk about using React with Typescript — how to set it up, components, state, props, passing data, custom hooks, and more! Freshbooks – Sponsor Get a 30 day free trial of Freshbooks at freshbooks.com/syntax and put SYNTAX in the "How did you hear about us?" section. Sentry – Sponsor […]
Javascript Jabber – js-jabber
Great podcast aimed at Frontend technologies and methodology. This is part of the devchat.tv group and it is a very easy to listen podcast due to its Panel/Guest based approach.

The RSS feed is not currently working, but the latest podcast can be found on the linked website (next to the title)
This podcast is not related to tech specifically, but most of the hosts are usually part of creating indistry, and I always find myself learn something new. It could be about organizing myself, trusting in myself, or just enjoy learning other people success.
Very simple to listen podcast, great to listen during walk or when you want to relax.
by

Marco moved from Italy to London in 2015, ready for a big reset in his life and career. He quickly found a job in design but he wasn't happy with the work he was doing. In search of more creative freedom and control, Marco began working with agencies and looking for a better job, but […]

by

Nela Dunato is an artist, designer, and writer from Rijeka, Croatia. She likes to have fingers in 'many pies', but equally has to balance the challenge of having so many hobbies that could also become work.As a freelancer she specialises as a brand designer. But she's realised that once she's created your logo and brand, […]

by

Oladimeji studied architecture but soon realised he wanted to make his own thing. Not a building or a structure, but a creative business that would free him from the nine-to-five.Developing the skills he learned in university, Oladimeji taught himself graphic design. He put in the hours to practise and got started by volunteering his services […]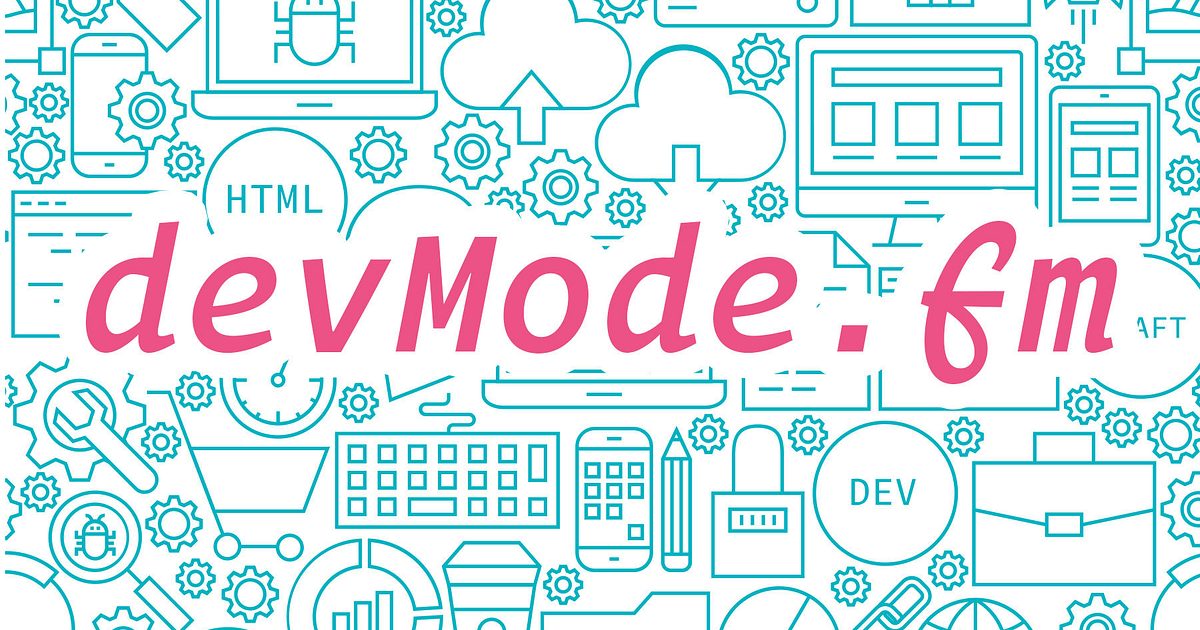 devMode.fm is a bi-weekly podcast dedicated to the tools, techniques, and technologies used in modern web development. Each episode, we have a cadre of hosts discussing the latest hotness, pet peeves, and technologies we use every day. We all come from a Craft CMS background, but we'll be focusing on other cool frontend development technologies as well.
by Andrew Welch, Patrick Harrington

On this episode, we talk with Will Browar, the Web Development Supervisor at Dixon Schwabl about building client sites with Nuxt.js

by Andrew Welch

We have a chat with Josh Crawford from Verbb.io about his company's focus on bringing Craft CMS plugins to the community that improve the content authoring experience.

by Andrew Welch, Patrick Harrington

Patrick "Honeydew" Harrington & Andrew record another devMode standup streamed live on YouTube, where we talk about staying sane through the pandemic with some of our favorite movies & shows.
Indie Hackers – https://www.indiehackers.com/podcast
This podcast will connect with developers who are sharing the strategies and revenue numbers behind their companies and side projects. Great to listen to gain knowledge of Successful stories, and help you plan your career.
by rss.app

by rss.app

by Indie Hackers

**I got an investment!** I secured my first investment 5 months after starting my micro-business Signals. Signals is a weekly business trends newsletter…