This page includes a list of the main podcasts that enlighten my day. Some require you to focus due to technical terms, some others are very easy to listen and are great to be used as background.
The following sections also includes an RSS feed with the latest article to easily jump over and listen to them.
Bookmark this page, and make sure to provide feedback and review to this great hosts.
SyntaxFM is a great Frontend aimed Podcast aimed at both New and Experienced developers. The podcast is hosted by Web Bos (@wesbos) and Scott Tolinski (@stolinski).
This is a must follow, to keep yourself updates on latest technology and keep yourself up to speed with the industry.
by Wes Bos & Scott Tolinski – Full Stack JavaScript Web Developers

In this episode of Syntax, Scott and Wes talk about all the things that have improved the lives of web developers over the years. Sentry – Sponsor If you want to know what's happening with your code, track errors and monitor performance with Sentry. Sentry's Application Monitoring platform helps developers see performance issues, fix errors […]

by Wes Bos & Scott Tolinski – Full Stack JavaScript Web Developers

In this Hasty Treat, Wes and Scott talk about their experiences using Github Co-pilot. Show Notes 00:58 Wake up early and let's go 02:19 Sponsor: LogRocket 03:21 Sponsor: Freshbooks 03:56 What is Github Co-Pilot? GitHub Co-Pilot 06:01 Scott is a GitHub Star 07:03 Examples of GitHub Co-Pilot usage 09:43 Writing pseudo code Emmet 12:51 Using it for loop callbacks 13:52 What langauges does GitHub […]

by Wes Bos & Scott Tolinski – Full Stack JavaScript Web Developers

In this episode of Syntax, Scott and Wes talk about ways they troubleshoot issues with their code. LogRocket – Sponsor LogRocket lets you replay what users do on your site, helping you reproduce bugs and fix issues faster. It's an exception tracker, a session re-player and a performance monitor. Get 14 days free at logrocket.com/syntax. Freshbooks […]
Javascript Jabber – js-jabber
Great podcast aimed at Frontend technologies and methodology. This is part of the devchat.tv group and it is a very easy to listen podcast due to its Panel/Guest based approach.

The RSS feed is not currently working, but the latest podcast can be found on the linked website (next to the title)
This podcast is not related to tech specifically, but most of the hosts are usually part of creating indistry, and I always find myself learn something new. It could be about organizing myself, trusting in myself, or just enjoy learning other people success.
Very simple to listen podcast, great to listen during walk or when you want to relax.
by

When you work for a news organisation you're not allowed to let your personal thoughts out in your work. So when 2020 happened – the pandemic, George Floyd and beyond… Lo needed a way to express what she was feeling.She chose Instagram. And it wasn't long before big named brands chose her. Amazon, Adobe, American […]

by

When Claire moved from Ireland to France in 2009 she started picking up freelance work with the expat community.Since then she's been on an even bigger journey. From a designer of 'everything' to a niche digital marketer. From 'having lots of work' to 'having a business'. From working into the early hours with no life, […]

by

After years as professional dancer, Wayne started to make moves in a new direction.He picked up a camera and taught himself filmmaking. At first shooting what he knew – the dance world. Before stepping out into other genres and techniques including projection mapping and light installations.After a decade of freelancing Wayne's realising the power of […]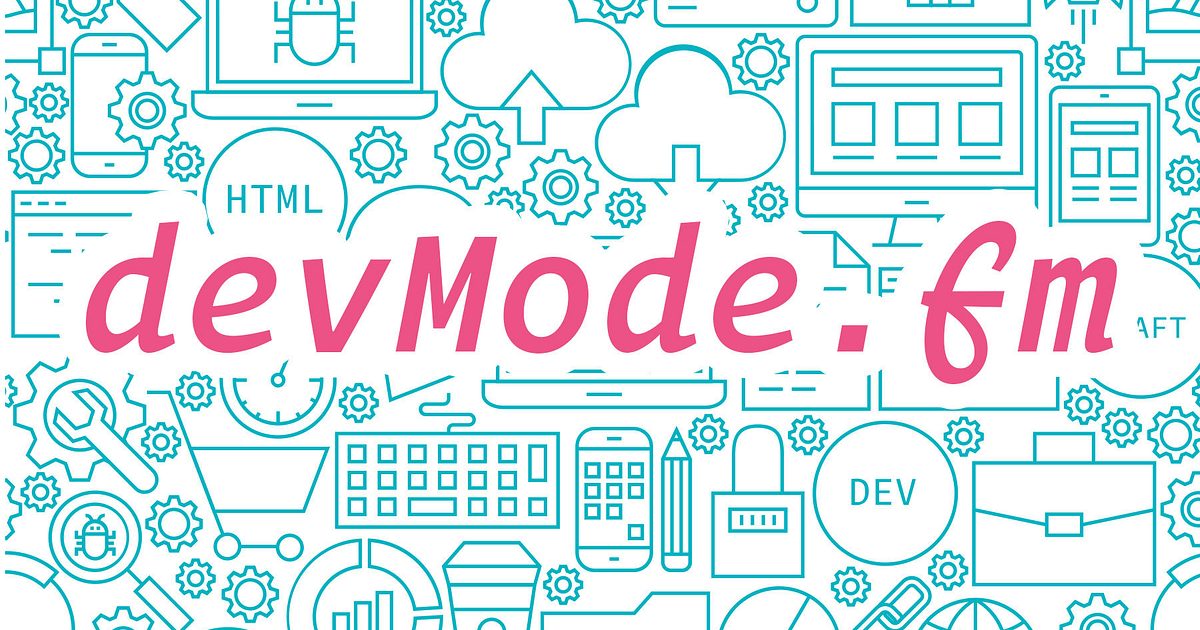 devMode.fm is a bi-weekly podcast dedicated to the tools, techniques, and technologies used in modern web development. Each episode, we have a cadre of hosts discussing the latest hotness, pet peeves, and technologies we use every day. We all come from a Craft CMS background, but we'll be focusing on other cool frontend development technologies as well.
by Andrew Welch, Ryan Irelan

Ryan Irelan & Andrew record another devMode standup where we discuss the idea that training materials teach you how to do a thing, but that's only part of the equation.

by Andrew Welch

In this episode, we return Sanity.io and talk to Knut Melvær about how Sanity is re-thinking how a content authoring system should work.

by Andrew Welch, Ryan Irelan

Ryan Irelan & Andrew record another devMode standup where we discuss Ryan's prepper tendencies, and he goes on a rant about a SaaS he's had issues with (he'd like to see the manager).
Indie Hackers – https://www.indiehackers.com/podcast
This podcast will connect with developers who are sharing the strategies and revenue numbers behind their companies and side projects. Great to listen to gain knowledge of Successful stories, and help you plan your career.
by Indie Hackers

One of the best investments ever is done by E. Saverin. He gave a $15k investment in exchange for 30% of stake in Facebook (now Meta). You may not have…

by Indie Hackers

Hello to everybody, I just launch my startup idea website today. (quonective.com) I feel very excited, but so overwhelmed because I'm not having that mu…

by Indie Hackers

Anybody here has experience using a tool that creates English subtitles for videos? Bonus point if: – it can be run via the command line – the output ca…