This page includes a list of the main podcasts that enlighten my day. Some require you to focus due to technical terms, some others are very easy to listen and are great to be used as background.
The following sections also includes an RSS feed with the latest article to easily jump over and listen to them.
Bookmark this page, and make sure to provide feedback and review to this great hosts.
SyntaxFM is a great Frontend aimed Podcast aimed at both New and Experienced developers. The podcast is hosted by Web Bos (@wesbos) and Scott Tolinski (@stolinski).
This is a must follow, to keep yourself updates on latest technology and keep yourself up to speed with the industry.
by Wes Bos & Scott Tolinski – Full Stack JavaScript Web Developers

In this Hasty Treat, Scott and Wes talk about why we need Web Interop? Yet another standards body? Our thoughts on Serverless, Edge Compute, and more. Sentry – Sponsor If you want to know what's happening with your code, track errors and monitor performance with Sentry. Sentry's Application Monitoring platform helps developers see performance issues, […]

by Wes Bos & Scott Tolinski – Full Stack JavaScript Web Developers

In this supper club episode of Syntax, Wes and Scott talk with Victor Savkin about NX Monorepo development. Whiskey Web and Whatnot – Sponsor Whiskey Web and Whatnot is different than your typical dev podcast. We show a lighter, more human side of developers you know and love, like a fireside chat with your favorite […]

by Wes Bos & Scott Tolinski – Full Stack JavaScript Web Developers

In this episode of Syntax, Wes and Scott talk about 10 browser API's you might not be familiar with including getUserMedia, Resize Observer, SpeechRecognition, and more! Prismic – Sponsor Prismic is a Headless CMS that makes it easy to build website pages as a set of components. Break pages into sections of components using React, […]
Javascript Jabber – js-jabber
Great podcast aimed at Frontend technologies and methodology. This is part of the devchat.tv group and it is a very easy to listen podcast due to its Panel/Guest based approach.

The RSS feed is not currently working, but the latest podcast can be found on the linked website (next to the title)
This podcast is not related to tech specifically, but most of the hosts are usually part of creating indistry, and I always find myself learn something new. It could be about organizing myself, trusting in myself, or just enjoy learning other people success.
Very simple to listen podcast, great to listen during walk or when you want to relax.
by

Micah is a pandemic freelancer.A year after losing his job and starting out, he redesigned his 'OK Micah' website to be full of his personality and aligned with his values: to help and celebrate queer businesses.Two years in, his 'work life harmony' is in place. Ideal clients coming to him. Freelance life is more than […]

by

Estelle has created a freelance business that is good for her and the planet.Focussing on her green values (some might say 'ecopreneur' 😬🌎 but she won't) and building a business that plays to the strength of her introverted personality.Living on a remote island off the coast of Scotland, she's making time for work and life […]

by

Iancu moved from a successful branding career as an employee in Romania to being a freelancer in London.1200 miles. Smoothed over by 600 emails. Not asking for work, but seeking connection. This episode is sponsored by Freelancer Magazine.Dedicated to helping you grow a freelance business you love.Freelancer Magazine can land on your doorstep wherever you are in […]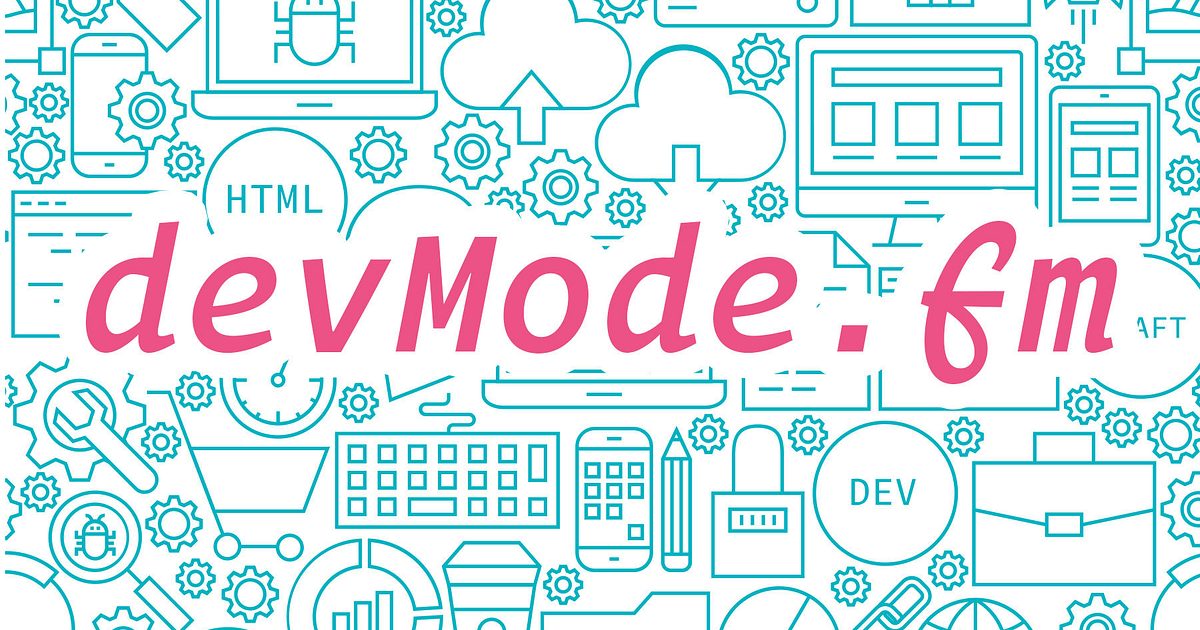 devMode.fm is a bi-weekly podcast dedicated to the tools, techniques, and technologies used in modern web development. Each episode, we have a cadre of hosts discussing the latest hotness, pet peeves, and technologies we use every day. We all come from a Craft CMS background, but we'll be focusing on other cool frontend development technologies as well.
by Andrew Welch, Jennifer Blumberg, Ryan Irelan

On this episode, we talk with Michael Jackson (no, not that one) about Remix, the "center stack" web framework that embraces the web platform, rather than attempting to replace it.

by Andrew Welch

On this standup, we have Ben Croker from Put Your Lights On to discuss the ongoing war with squirrels that Andrew has been engaged in.

by Ryan Irelan, Andrew Welch

On this episode hosted by Ryan Irelan, we talk to industry veteran Joe Rinaldi, founder of That Was Clutch about the business development side of running an agency or consultancy.
Indie Hackers – https://www.indiehackers.com/podcast
This podcast will connect with developers who are sharing the strategies and revenue numbers behind their companies and side projects. Great to listen to gain knowledge of Successful stories, and help you plan your career.
by rss.app

by rss.app

by Indie Hackers

Hi everyone 👋, I am Rohan, the founder of https://www.rohan-malhotra.com/ and https://roflow.co/. I became Hong Kong's first Webflow expert and one of…