This page includes a list of the main podcasts that enlighten my day. Some require you to focus due to technical terms, some others are very easy to listen and are great to be used as background.
The following sections also includes an RSS feed with the latest article to easily jump over and listen to them.
Bookmark this page, and make sure to provide feedback and review to this great hosts.
SyntaxFM is a great Frontend aimed Podcast aimed at both New and Experienced developers. The podcast is hosted by Web Bos (@wesbos) and Scott Tolinski (@stolinski).
This is a must follow, to keep yourself updates on latest technology and keep yourself up to speed with the industry.
by Wes Bos & Scott Tolinski – Full Stack JavaScript Web Developers

In this Hasty Treat, Scott and Wes talk about JavaScript executables – what is it? What's the benefit of them? And what kind of tooling exists to support them? Show Notes 00:25 Welcome 01:12 What are JavaScript executables? 04:39 Deploying tooling 06:01 Running on a USB stick 07:57 The size 12:19 Fastly The edge cloud […]

by Wes Bos & Scott Tolinski – Full Stack JavaScript Web Developers

In this supper club episode of Syntax, Wes and Scott talk with Bramus Van Damme all about CSS, what the CSS Working Group is, how he got good at blogging, setting custom property types in CSS, view transition API, and so much more. Show Notes 00:35 Welcome Bramus Van Damme 02:29 Who is Bramus? Bramus […]

by Wes Bos & Scott Tolinski – Full Stack JavaScript Web Developers

In this potluck episode of Syntax, Wes and Scott answer your questions about not becoming dependent on Copilot, CSS variable limitations, finding Sick Picks, lodash hate, and more! Show Notes 00:11 Welcome 00:55 Ice, ice baby 02:01 Reactathon Reactathon returns May 2-3, 2023 The edge cloud platform behind the best of the web | Fastly […]
Javascript Jabber – js-jabber
Great podcast aimed at Frontend technologies and methodology. This is part of the devchat.tv group and it is a very easy to listen podcast due to its Panel/Guest based approach.

The RSS feed is not currently working, but the latest podcast can be found on the linked website (next to the title)
This podcast is not related to tech specifically, but most of the hosts are usually part of creating indistry, and I always find myself learn something new. It could be about organizing myself, trusting in myself, or just enjoy learning other people success.
Very simple to listen podcast, great to listen during walk or when you want to relax.
by

When Liz left uni, she was adamant she didn't want to be a freelancer. And yet here we are, via starting a stationery business and a family. A 9 year gradual process which has resulted in her switching from treating her freelancing like a hobby, to firmly treating it like a business.Starting a podcast. Working with […]

by

This is actually the fourth time Jackson's been freelance. He's not just quit jobs, he even once quit his own company.But whereas the other times he was a 'regular' graphic designer, this time he's spent a decade as a specialist: a lettering artist and calligrapher.Regularly posting to Instagram and Behance got him noticed and grew […]

by

Anna had built a career across corporate and government comms in Melbourne. But if she wanted to move her family out of the city and that meant first meant transforming the way she worked.Anna set out to prove she could match her past income, now as a freelance copywriter. The seeds she planted in the city […]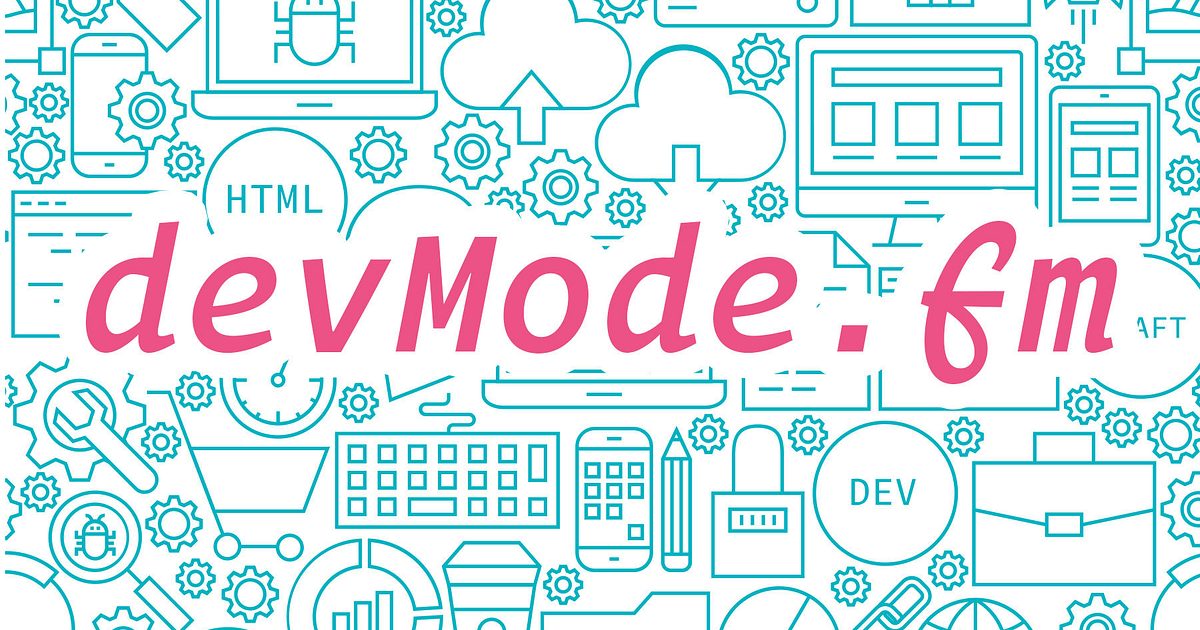 devMode.fm is a bi-weekly podcast dedicated to the tools, techniques, and technologies used in modern web development. Each episode, we have a cadre of hosts discussing the latest hotness, pet peeves, and technologies we use every day. We all come from a Craft CMS background, but we'll be focusing on other cool frontend development technologies as well.
by Andrew Welch, Ryan Irelan

On this standup, Ryan & I discussed options for the new version of the nystudio107.com website: Nuxt, Next, Astro, Svelte, or Remix, and the pros and cons of these various options.

by Andrew Welch, Ryan Irelan, Ben Croker, Matt Stein

On this episode, we have Randy Fay, the maintainer and benevolent dictator of the DDEV project, which aims to make local development for PHP-based projects a breeze for individuals and teams.

by Andrew Welch, Ryan Irelan

On this episode, we talk with Shawn "swyx" Wang all about developer relations aka devrels, and what their critical role at a tech-based company entails.
Indie Hackers – https://www.indiehackers.com/podcast
This podcast will connect with developers who are sharing the strategies and revenue numbers behind their companies and side projects. Great to listen to gain knowledge of Successful stories, and help you plan your career.
by Indie Hackers

Onboarding is one of the most important aspects of your product. A good flow makes your product's value concrete in the user's mind. It makes them inves…

by Indie Hackers

We started building LaunchPedia in november last year. Our goal was to make it the ultimate resource for founders who're preparing for a product launch….

by Indie Hackers

Hey IH, it's been a minute. I used to be quite active on here a few years ago, now I am back with lots of wisdom and scars. Too Many Features I built an…