This page includes a list of the main podcasts that enlighten my day. Some require you to focus due to technical terms, some others are very easy to listen and are great to be used as background.
The following sections also includes an RSS feed with the latest article to easily jump over and listen to them.
Bookmark this page, and make sure to provide feedback and review to this great hosts.
SyntaxFM is a great Frontend aimed Podcast aimed at both New and Experienced developers. The podcast is hosted by Web Bos (@wesbos) and Scott Tolinski (@stolinski).
This is a must follow, to keep yourself updates on latest technology and keep yourself up to speed with the industry.
by Wes Bos & Scott Tolinski – Full Stack JavaScript Web Developers

In this episode of Syntax, Wes and Scott answer your questions about whether you should use emoji in naming grid elements, how to estimate project times, responsive design tips, animating gradient backgrounds, and more. Linode – Sponsor Whether you're working on a personal project or managing enterprise infrastructure, you deserve simple, affordable, and accessible cloud […]

by Wes Bos & Scott Tolinski – Full Stack JavaScript Web Developers

In this Hasty Treat, Scott and Wes talk about the ways they get unstuck when working on the last bit of a project to help push it over the finish line. Linode – Sponsor Whether you're working on a personal project or managing enterprise infrastructure, you deserve simple, affordable, and accessible cloud computing solutions that […]

by Wes Bos & Scott Tolinski – Full Stack JavaScript Web Developers

In this supper club episode of Syntax, Wes and Scott talk with bdougie about his work on Open Sauced, thoughts on getting into open source development, and his live streaming set up. Hasura – Sponsor With Hasura, you can get a fully managed, production-ready GraphQL API as a service to help you build modern apps […]
Javascript Jabber – js-jabber
Great podcast aimed at Frontend technologies and methodology. This is part of the devchat.tv group and it is a very easy to listen podcast due to its Panel/Guest based approach.

The RSS feed is not currently working, but the latest podcast can be found on the linked website (next to the title)
This podcast is not related to tech specifically, but most of the hosts are usually part of creating indistry, and I always find myself learn something new. It could be about organizing myself, trusting in myself, or just enjoy learning other people success.
Very simple to listen podcast, great to listen during walk or when you want to relax.
by

The small agency Nick had joined had become a big agency. He'd become part of the leadership team. HR. Management. Meetings. He missed doing the 'work'.He did know how much big clients were willing to pay for that work though.So Nick set out as a high-billing tone-of-voice specialist. A company of one. With various side projects, […]

by

Fungi left university as a scientist. But it was her experiments with Photoshop that had unexpected results. She now wanted to be a designer.Whilst working full-time in science, she designed on the side. By changing her entire persona online, she began to turn what started as a passion project, into a full-time freelance career.Fungi's focus […]

by

Levi left art school with no job, but worse, no love of art.Eventually he started creating and experimenting. Finding his style, he also found an art director and his lucky break. Going from flipping burgers to turning over big meaty clients.Still Levi has worked hard to keep the 'play' of art in his life. Joining […]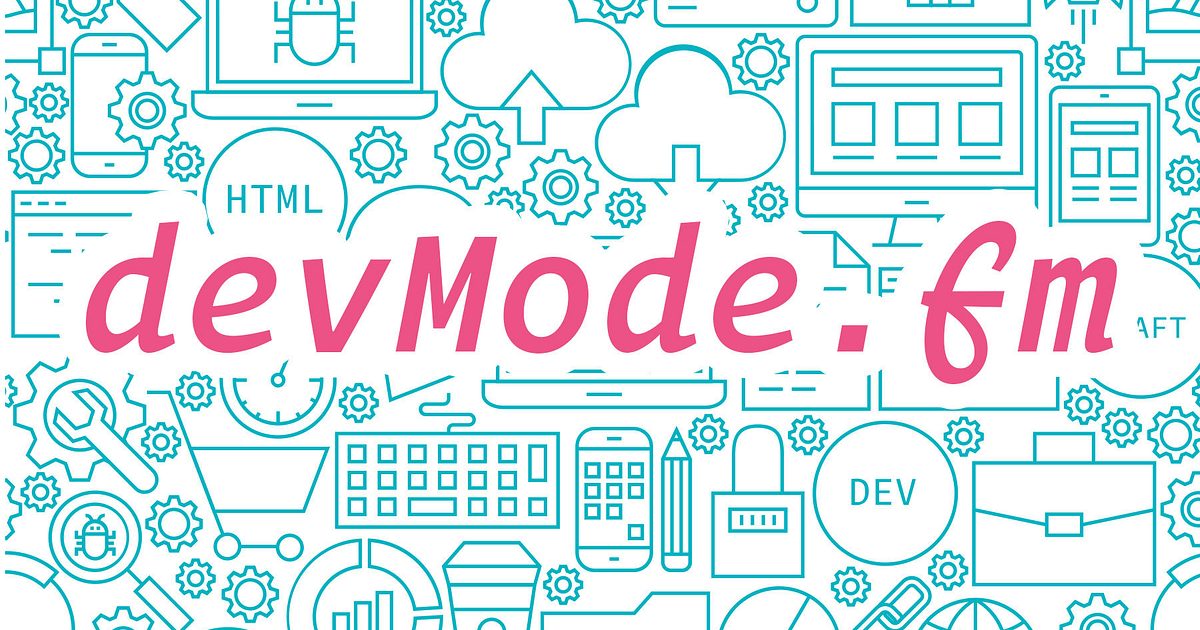 devMode.fm is a bi-weekly podcast dedicated to the tools, techniques, and technologies used in modern web development. Each episode, we have a cadre of hosts discussing the latest hotness, pet peeves, and technologies we use every day. We all come from a Craft CMS background, but we'll be focusing on other cool frontend development technologies as well.
by Andrew Welch, Ryan Irelan, Ben Croker, Matt Stein

On this episode, we have Randy Fay, the maintainer and benevolent dictator of the DDEV project, which aims to make local development for PHP-based projects a breeze for individuals and teams.

by Andrew Welch, Ryan Irelan

On this episode, we talk with Shawn "swyx" Wang all about developer relations aka devrels, and what their critical role at a tech-based company entails.

by Andrew Welch

On this episode, we talk with Vite.js core team member Matias Capeletto aka "Patak" about the next generation frontend tooling Vite 3.0!
Indie Hackers – https://www.indiehackers.com/podcast
This podcast will connect with developers who are sharing the strategies and revenue numbers behind their companies and side projects. Great to listen to gain knowledge of Successful stories, and help you plan your career.
by rss.app

by rss.app

by Indie Hackers

Beagle Security is the world's first automated penetration testing solution that uses AI to mimic the actions of a real hacker to determine how deep you…