This page includes a list of the main podcasts that enlighten my day. Some require you to focus due to technical terms, some others are very easy to listen and are great to be used as background.
The following sections also includes an RSS feed with the latest article to easily jump over and listen to them.
Bookmark this page, and make sure to provide feedback and review to this great hosts.
SyntaxFM is a great Frontend aimed Podcast aimed at both New and Experienced developers. The podcast is hosted by Web Bos (@wesbos) and Scott Tolinski (@stolinski).
This is a must follow, to keep yourself updates on latest technology and keep yourself up to speed with the industry.
by Wes Bos & Scott Tolinski – Full Stack JavaScript Web Developers

In this episode of Syntax, Scott and Wes are back for another episode of spooky web dev stories — listener-submitted stories about web dev gone wrong. LogRocket – Sponsor LogRocket lets you replay what users do on your site, helping you reproduce bugs and fix issues faster. It's an exception tracker, a session re-player and […]

by Wes Bos & Scott Tolinski – Full Stack JavaScript Web Developers

In this Hasty Treat, Scott and Wes talk about Temporal Date Objects in JavaScript — a WICKED AWESOME API for working with times and dates. Sentry – Sponsor If you want to know what's happening with your errors, track them with Sentry. Sentry is open-source error tracking that helps developers monitor and fix crashes in real […]

by Wes Bos & Scott Tolinski – Full Stack JavaScript Web Developers

In this episode of Syntax, Scott and Wes talk about spooky web dev stories — listener-submitted stories about web dev gone wrong. Netlify – Sponsor Netlify is the best way to deploy and host a front-end website. All the features developers need right out of the box: Global CDN, Continuous Deployment, one click HTTPS and […]
Javascript Jabber – js-jabber
Great podcast aimed at Frontend technologies and methodology. This is part of the devchat.tv group and it is a very easy to listen podcast due to its Panel/Guest based approach.

The RSS feed is not currently working, but the latest podcast can be found on the linked website (next to the title)
This podcast is not related to tech specifically, but most of the hosts are usually part of creating indistry, and I always find myself learn something new. It could be about organizing myself, trusting in myself, or just enjoy learning other people success.
Very simple to listen podcast, great to listen during walk or when you want to relax.
by

For Tom, the guy behind the illustrations on the Great British Bake Off, freelance life was years in the making. After studying illustration at university, Tom worked in a series of full-time, temporary jobs while pursuing illustration on the side.Tom's break came when, by chance, he landed a role as an editing assistant on a […]

by

Innocent began developing his graphic design skills when he was working in a printing press during high school. He'd watch and learn from a colleague and then practice with YouTube tutorials.Today Innocent's studying full-time, in his third year of university in the city of Kumasi, south Ghana, while building a freelance business and an online […]

by

Sharon has always known that she wanted to do her own thing. Her freelance journey began back in 2010 when she was in her mid-twenties, restless and ready for a change.After six years freelancing and with plenty of successes (and some failures) under her belt, Sharon felt that call again. She needed something new, or […]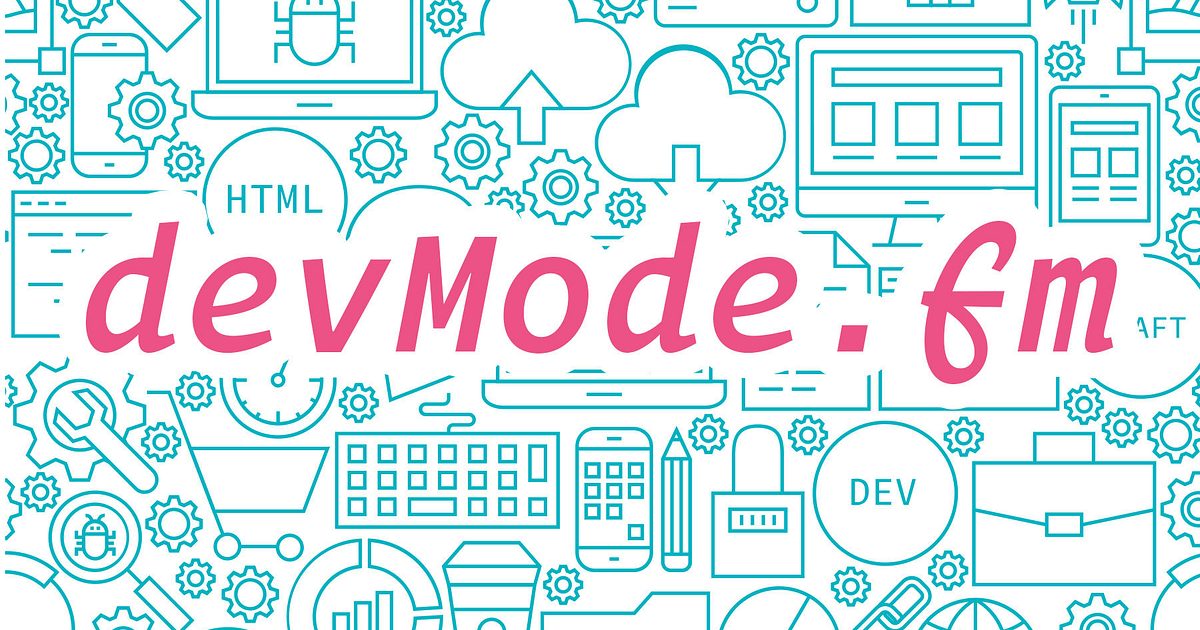 devMode.fm is a bi-weekly podcast dedicated to the tools, techniques, and technologies used in modern web development. Each episode, we have a cadre of hosts discussing the latest hotness, pet peeves, and technologies we use every day. We all come from a Craft CMS background, but we'll be focusing on other cool frontend development technologies as well.
by Andrew Welch, Patrick Harrington, Michael Rog

On this episode we have a round table discussion with a cadre of Craft CMS developers to discuss whether a future version of Craft CMS should use Yii3 or Laravel.

by Andrew Welch, Jennifer Blumberg

On this episode we talk with Infosec consultant Eugen Olteanu about information security and the dark side of the web.

by Andrew Welch, Patrick Harrington

On this episode, we talk with Pariss Athena, the creator of #BlackTechTwitter & founder of BlackTechPipeline.com, about how developers can use social media to advance our development career.
Indie Hackers – https://www.indiehackers.com/podcast
This podcast will connect with developers who are sharing the strategies and revenue numbers behind their companies and side projects. Great to listen to gain knowledge of Successful stories, and help you plan your career.
by Indie Hackers

I've analyzed all 486 Indie Hackers interviews and identified 34 acquisition channels that work consistently for founders (see Zero to Users for more de…

by Indie Hackers

## Paid newsletters are exploding. Obviously, I'm biased… but It's an attractive model. If you're the scribe-y type and have the means to communicate yo…

by Indie Hackers

I'm an indie SaaS builder stuck in the build trap 😅. The fear of launching has pretty much paralyzed me for months now and I'm looking for feedback, ca…